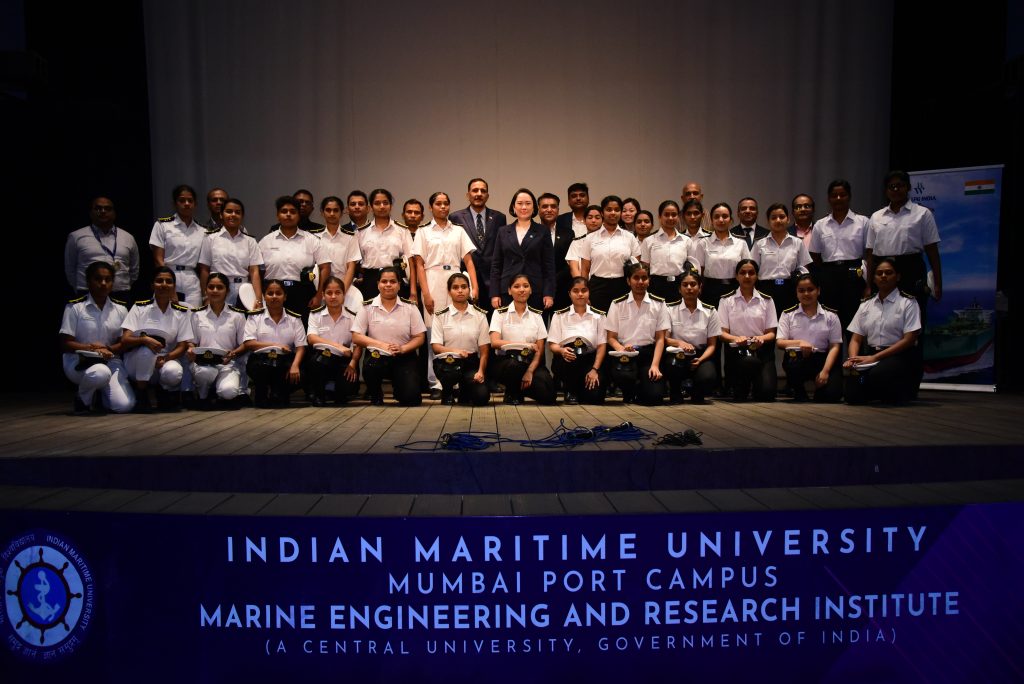 India is recognised globally as an important source of quality seafarers, where according to the Directorate General of Shipping, the country supplies the shipping industry with close to 10% of its workforce – making it the third largest supplier in the world. This confers us the opportunity and responsibility as a leader to push for changes we want to see, one of which is gender diversity in shipping. Women represent just 1.2 per cent out of the 17 lakh seafarers globally, according to a report by BIMCO, an international shipping association, and the International Chamber of Shipping (ICS).
Companies in India have started to play an increasingly active role to lead the way and improve female representation at sea. Many companies have reported commitments such as to recruit more female seafarers or provide gender sensitization courses.
At BW LPG India, we are taking things a step further; we are moving beyond recruitment to encouraging more women to pursue a maritime education by providing bond-free scholarships that cover full tuition fees, including offer to complete their onboard apprenticeship on vessel's managed by our technical and crewing partner, Synergy Group.
The most common forms of support available for cadets are in the form of sponsorships from shipping companies – these sponsorships do not come with financial support for the duration of studies, but crucially provide the assurance of employment upon graduation. Where over 3,000 of shipping graduates face employment challenges every year, this is a precious form of support and encouragement. Some companies also provide scholarships or academic awards to the top scorers of some universities, but these scholarships are fiercely competitive, and few.
An entire support package
At BW LPG India, our CSR Policy prioritises and promotes education, especially among women, gender equality and women empowerment. We are taking concrete steps to help smoothen the path and allay all worries for aspiring women to pursue a career in shipping. Since 2021, we have provided scholarships to female cadets studying at the Indian Maritime University (IMU) who have enrolled in the four-year B.Tech (Marine Engineering) or the three-year B.Sc (Nautical Science) degrees. We also plan to provide scholarships for the one-year Diploma in Nautical Science. The scholarships cover all academic fees so that cadets can focus more on their studies and less on financial worries.
Formed by a partnership between two leading peers in shipping – BW LPG and Synergy Group, BW LPG India came into being in 2017 and over the last six years have quickly expanded and grown to be India's largest owner and operator of India-flagged and India-managed Very Large Gas Carriers (VLGCs). Synergy Group handles the commercial, technical and crewing requirements for BW LPG India. BW LPG India carries approximately 20 percent of LPG imports into India and holds about 30 percent share of the time-charter market in India. It has a pool of approximately 400 Indian seafarers, and female seafarers make up less than one percent of its workforce.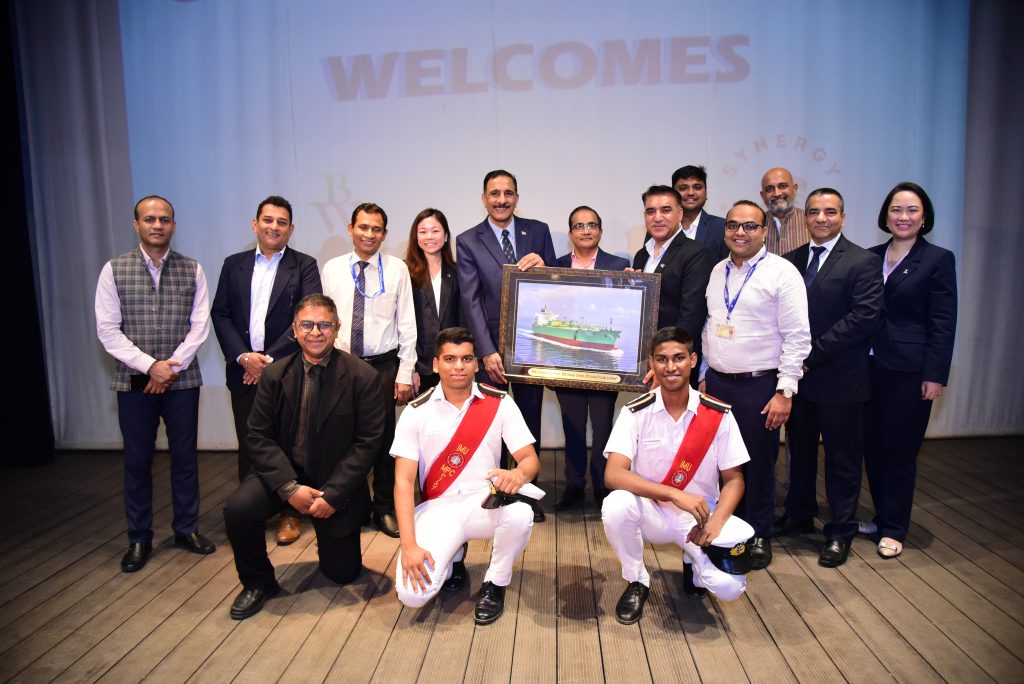 We are providing what is possibly the first holistic support structure for aspiring young female cadets – a bond-free scholarship covering all tuition fees for each academic year that is renewed upon satisfactory academic performance and good behaviour, and guaranteed placement on ships with Synergy Ship Management. Cadets can then look forward to a supportive work environment where Diversity, Inclusion and Belonging are emphasized on shore and sea.
To be eligible, female cadets should come from economically weaker sections (EWS) of the community and have been accepted for admission into the IMU. Applications open each year sometime in June and are received electronically or through mailed forms to the Company's Mumbai office.
We have committed over Indian Rupees 70 lakh to-date and supported 50 cadets from the Chennai, Kochi, Mumbai Port and Kolkata campuses. These cadets come from diverse backgrounds and are at various stages of their studies. BW LPG India is striving to ensure that financial challenges should not clip the sails of aspiring young female seafarers. Says Captain Gaurav Bhatia, Director of BW LPG India, "As a former seafarer, I know first-hand the challenges faced by our young cadets, especially females. BW LPG India has plans to ramp up the number of scholarships we offer in the next few years. There remains much to do, and I call upon our peers to join forces with us because together we can achieve so much more".
Says Vishnu Swaminathan, Advisor, Social Responsibility, Synergy Marine Group, "It is encouraging to see a growing acceptance of female seafarers in shipping. We can and must do more. At Synergy Marine Group, it is our commitment to employ 1,000 female seafarers by 2030. We currently have a pool of over 21,000 seafarers and while 1,000 seems like a drop in the ocean in comparison, that drop will create a ripple and make a lasting impact in our industry. This initiative by BW LPG India is pioneering and I congratulate the team for being the first in the industry to take this step." 
Says Commodore (Dr.) Vivek Chawla (Retired), Director of IMU- Mumbai Port Campus (LBS CAMSAR and MERI), "On behalf of the faculty and students of the Indian Maritime University, I thank BW LPG India for their strong support to the girl cadets of Indian Maritime University. Such scholarships offering bond-free financial support, guaranteed placement post completion of graduation and a supportive work environment are the first of its kind and are treasured by our students. With such support from the industry maritime institutes of learning can continue to attract the best talents to join the shipping industry."